Our directories deliver information to over 1.5 million people every month.
Whether you need to deliver information in the public arena or in-house to staff, our online data management tools do the job swiftly and efficiently.
Support Directory is a cost-effective and user-friendly directory solution  designed for any support and community care service that needs to  deliver information to their clients. Our directory can be branded and  customised to integrate within your existing web site or be launched as an independent online resource.
The support directory makes it incredibly easy for website visitors to find the information or service they are looking for. Along with postcode  and map searches, users can either filter through a list of keywords or can use the advanced type-in search, which automatically recognises many common words, correcting most errors and supplying alternative phrases  where applicable. The results page is clearly presented, and includes links to related factsheets and other information documents.
For more information please click here to visit our sister company e-directories ltd.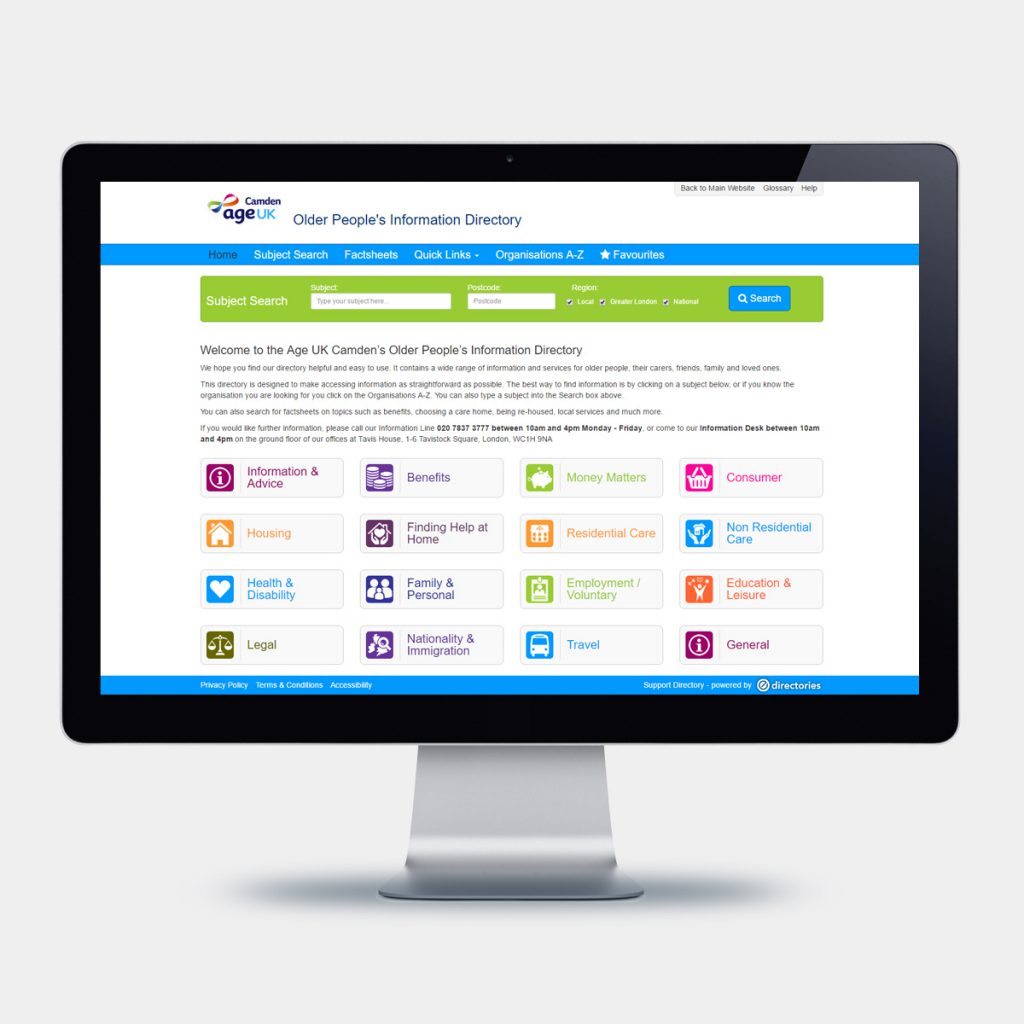 Clients we provide directories for