Our directories deliver information to over 1.5 million people every month
Whether you need to deliver information to the public or in-house to staff, our online Support Directory does the job swiftly and efficiently.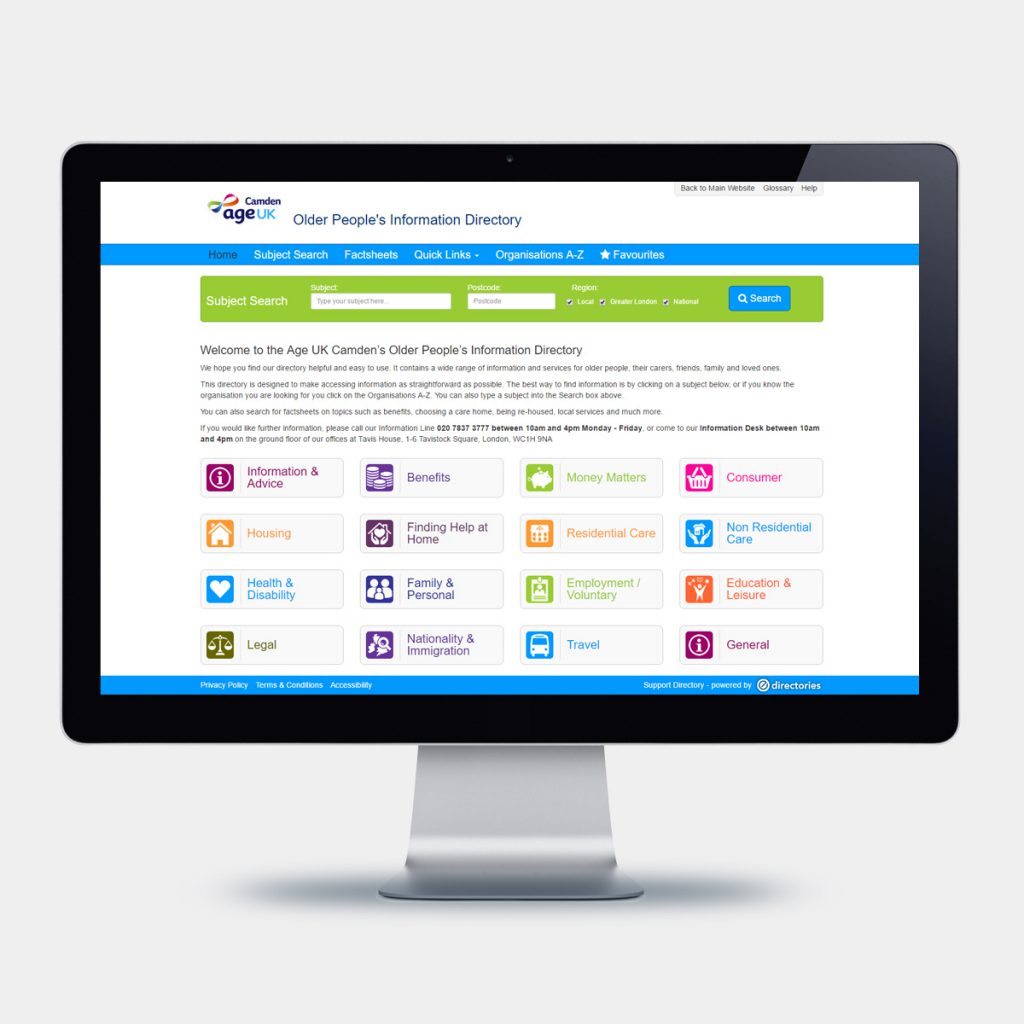 Cost-Efficient Information Delivery
Our Support Directory has been designed as an affordable, off-the-peg directory solution. It is ideal for charities, community organisations and care providers that need to deliver advice and information online.
Custom Branded Directory Design
The standard directory can be custom branded to integrate within your existing website. Alternatively, it can be launched as an independent online resource.
Responsive Design Across All Devices
Your visitors want to find information quickly and easily. You can be assured that your directory will display perfectly across all devices – from mobiles and tablets, to laptop and desktop computers.
Easy to Update and Manage
Once your Support Directory is online, service providers can register to add and edit their listings in your database. No need to chase listing owners or update manually. Reminders can be sent from your dashboard and data automatically updated.
User Friendly, Flexible Searching
The Support Directory makes it simple for your visitors to find the information or service they are seeking. Search tools include:
Quick Search bar – to search by service name, category or location.
Category Search – for swift access to key information categories.
Map Search – listings displayed by location on an interactive map.
Factsheet Library – search, view and download information factsheets.
Full Support and Managed Hosting Available
As with all our websites, first-rate support and hosting is available. Options range from basic managed hosting, through to ongoing support and maintenance. We tailor this service to meet your needs and budget.
All options include secure fast hosting, regular database back-ups and ongoing security and design improvements. Explore our Managed Support and Hosting offering here.
Do you need a bespoke information directory?
Support Directory clients ...
We have been a trusted provider of online support directories since 2006. Over the years our clients have included local and national charities, healthcare trusts and local councils.