Our Services
C27 media offers a wide range of digital design & development services from our Somerset office.These include:
Website design
Content Management Systems (CMS)
E-commerce solutions
Online directories and web apps
Website hosting & maintenance
Training and support
Search Engine Optimisation (SEO)
Branding and logo design
Print and e-document design
As a digital agency, all our services can be flexibly combined to create cost-effective project packages for our clients. Your digital project is professionally managed, from draft design through to delivery – and beyond if you require ongoing support.
Whether you are ready to commission or just seeking an initial estimate, we can help you get your project off the ground!
Featured Service
FREE website templates for Local Minds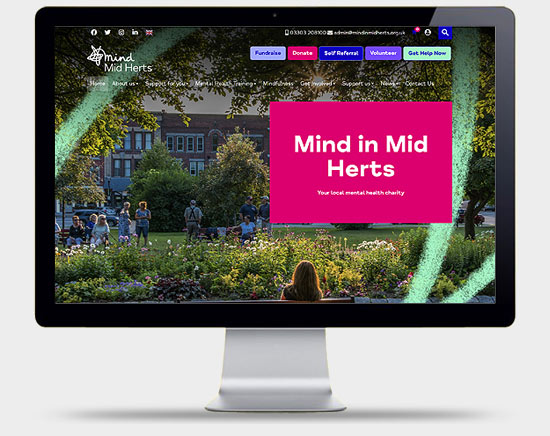 C27 media has been creating Mind websites for nearly 20 years and we have worked with over 35 local Minds in that time.
To find out more about our FREE website templates and other local Mind services click the button below.
Are you looking to get a project off the ground?
Design
C27 media's design team have wide and varied experience working with all types of clients.
Create
Turning designs and ideas into reality is a skill set built up from over thirty years experience.
Develop
Creating perfect applications in line with latest coding practices is something we thrive on.
Whatever the scale or budget of your digital project, you can be assured of a cost-efficient, state-of-the-art solution. All backed by friendly and professional support. Please feel free to contact us about your proposed project. We are happy to offer advice, and can provide an estimate or fixed quote free of charge.